If you are reading this article, it is because you are looking for some easy tips and tricks to prepare you for the IELTS exam. However, before we get into that, let's discuss the IELTS test itself.
There's no way around it – it's difficult.
Don't believe me? Take a look at the graph below: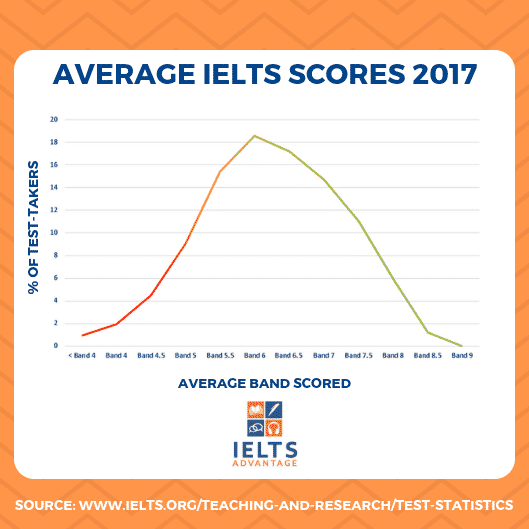 Using the test statistics uploaded on the IELTS website, we have collected an average success rate of the IELTS Academic exam. You can see the complete collection of results.
As you can see, a whopping 68% of IELTS test-takers fail to score a Band 7 or above.
So why do so many students fall short of a Band 7?
Unfortunately, a lot of dishonest people have realised how many students out there need help preparing for their IELTS exam.
As a result, there are many fraudulent websites that provide inauthentic practice papers and learning materials. Because of this, many IELTS students find it difficult to determine which resources will actually help them, wasting valuable time trying to figure out which methods or sources are trustworthy.
Sadly, these websites do not have students' best interests at heart and make a lot of money pretending to provide helpful learning materials.
This is why you will often see unrealistic promises like 'Jump from Band 5 to Band 8 IN JUST TWO WEEKS' or 'Guarantee a Band 7.5 by Following ONE SIMPLE TRICK' on the internet.
Websites that create false IELTS preparation materials have made it even more difficult for pupils to get adequate learning resources. In turn, students can gain a false sense of security with the test, as practice papers can be much easier than the real thing.
More importantly, the conflicting and confusing information available makes it increasingly difficult to know which method should be trusted.
So what can I do to guarantee a good score?
Stop searching for solutions that do not exist. Stop looking for tips and tricks!
Take a look at the image below. Do you recognise this man?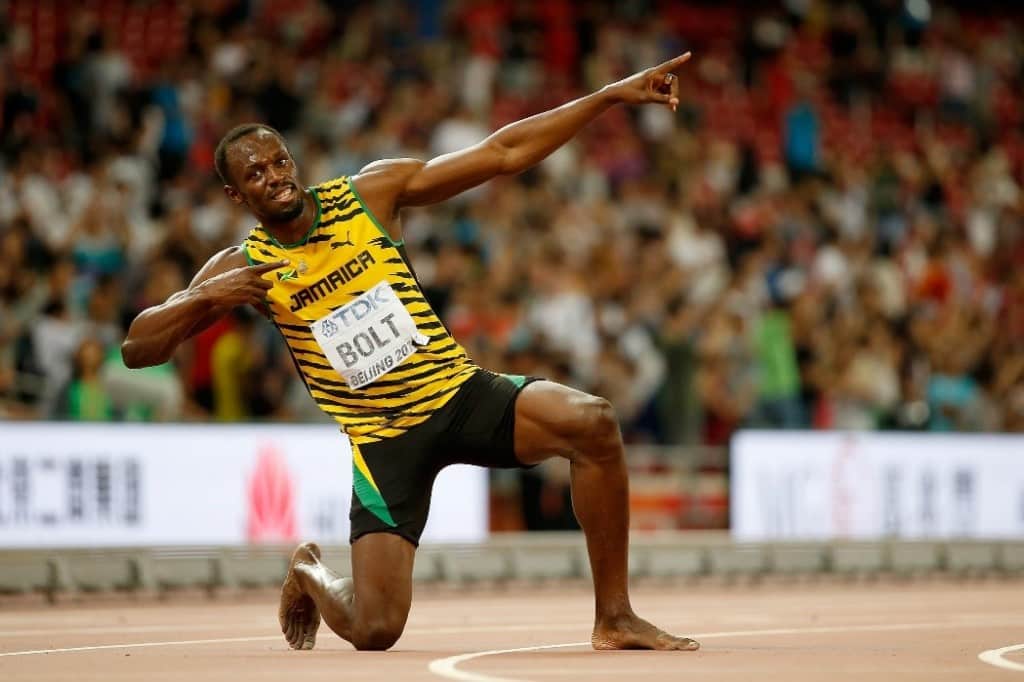 This is Usain Bolt – one of the most widely recognised and successful individuals of the 21st Century.
The reason so many people recognise him is not because he spent time on the internet searching for tips and tricks. Bolt is not an Olympic world record holder because he is lucky or blessed.
In his own words:
"Easy is not an option. No days off … Talent you have naturally. Skill is only developed by hours and hours of work."
This message can be applied to anything from exercising to baking biscuits, but most importantly, to IELTS preparation.
Yes, you can be a very bright and talented individual. In fact, if you are taking the IELTS exam – you probably are! However, the purpose of the IELTS test is not to examine your intelligence – it is designed to test your English skills.
And truthfully, you will never be able to trick an examiner into thinking that you can speak or understand a foreign language if you simply can't.
For the reasons specified above, you first need to develop your English skills to score well on the IELTS exam. To develop your skills, you need to invest the "hours and hours of work" that Bolt talks about.
If you need help learning English from home, we are here for you.
The image below shows some of the requests for learning resources we have received in the past month. Can you see a pattern?
These pupils aren't searching for specific guidance or strategies. They are looking for an easy way out of passing the exam which, truthfully, does not exist.
More importantly, this notion that tips or tricks can help pupils get the band they need is severely damaging. The IELTS exam is not an obstacle that you need to trick your way around – it is a stepping stone towards allowing you the career, scholarship or lifestyle of your dreams.
Unfortunately, IELTS students tend to overlook the fact that the exam is, more than anything, a tool and an asset.
The only constant in your life is you, which is why there's no point in being afraid of the test. Yes, it is difficult and expensive – but you will only ever need to pass it once.
It is up to you to know exactly what to expect, exactly how to give the examiner what they want, and exactly how to get the score you need.
It is up to you to acknowledge your weaknesses, actively seek feedback, accept criticism and learn from it.
Stop wasting your time trying to find a solution that doesn't work and find one that does.
It's unlikely that anyone reading this will study IELTS for pleasure, as professional or academic careers are typically at stake for our students. Therefore, it is up to you to ask yourself – why am I taking the IELTS exam?  And what am I going to do to make sure I pass?
Take action – get in touch. If you would like to hear how we can help you get the score you need, email us at [email protected]
Willing to invest in yourself? Join our VIP Academy today.