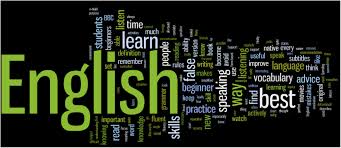 I'm about to reveal to you THE biggest difference between students who get the band score they want and the those who fail to meet expectations.
The single biggest difference between students getting 8 or 9 and those below them is studying at home. I'm not talking about doing practice tests at home or reading your IELTS books in bed. That would be boring and boredom leads to people getting frustrated and ultimately quitting. No, the ideas below are all the things that my successful students have done not just for study but also for enjoyment. 
1. Lyrics Training
Do you like listening to English songs? Not only do they teach you new words and phrases but they can also help you with sentence stress, linking words and intonation, all aspects of pronunciation that you will be tested on in the IELTS speaking test.
Lyrics training allows you to not only listen to your song, but also provides a fun interactive gap fill. This really makes you think about the grammar and vocabulary in an engaging way.
2. Surround Yourself With English Speakers
There really is no substitute for regularly speaking to native English speakers. In many cities there are expat communities who often have social events and meet up for a chat. Try searching for expat blogs in your city.
If you can't find any try meetup.com or internations
Meetup.com allows you to meet up with people who have similar interests. In my city alone there are lots of groups ranging from website design, board games, young entrepreneurs and language exchange. Why not set up an IELTS group in your home town or city?
If there are absolutely no English speakers in your area you could try using language exchange services on Skype. There are thousands of people out there who would love to practice your language with you and vice versa. All you have to do is look for them.
3. Find Out What's Hot on YouTube
I'm a bit of a YouTube addict. I'll regularly go and check out what is in the Top 10 and get lost in a few videos. Why don't you do the same? Did you know that you can change the top 10 search to a different country? Simply change it to an English speaking country and you can watch a different YouTube video everyday.
This is great exposure to genuine native English speakers. On the IELTS listening test there could be people from any English speaking country and they all have different accents, so this is a good opportunity for you to practice listening to them.
You can also practice your writingz by leaving some comments and interact with other viewers.
Finally, if there are some words you don't understand, look it up and put it in your vocabulary log.
4. Become a Movie Star
We all enjoy watching movies, so why not use them to help us improve our English. Just passively watching them is not enough. You have to download the script and then role play as one of the characters. You can do this by yourself or you could do it with a few other people. Believe me this really helps your speaking and overall level of English.
Try to pay particular attention to the stress and intonation of the actors and try to copy it. You'll also pick up some new words and phrases. Again, if you don't understand, look up the word or phrase and put it in your vocabulary log.
In no time at all your confidence will increase immensely.
5. Find Your Passion
What topics and subjects are you interested in? What do you have a passion for? You spend enough time looking at boring IELTS text books and past papers, so give yourself a break and study what you love instead.
It has been shown that students who read or listen to some English everyday improve much faster than students who don't. Find a topic you're interested in and listen to or read about it.
There are literally millions of blogs on the internet these days. Find one related to your passion and read their articles. You can also leave comments and interact with the author.
You can also find podcasts on your area of interest. Why not listen to these on your way to work, or on your lunch break? A little daily practice goes a long way.
6. Start a Blog
It is so easy these days to start a blog and also completely free with WordPress. This will give you a great opportunity to show your writing to the whole world. People who read blogs are normally very forgiving with small grammar mistakes, especially if they know you're a non-native speaker.
You could write IELTS essays, post these on your blog and then ask other teachers and students to comment on them. There are lots of forums and Facebook groups out there dedicated to all things IELTS, so don't be shy and get social. In a short space of time you will have a community of people all helping each other toward their shared goals.
An even better idea is to blog about your passion. Millions of people all over the world do this everyday. It can be about your hobby, your city, your favourite football team or even just your cat. No matter how trivial you think the subject is, someone will want to hear about it. You have a global audience and because you have helped or entertained someone with your writing they will be happy to correct any errors you have. One of my students even put this in the description of his blog and it really helped him improve his grammar.
7. Exploit Free Advice
If you're reading this blog then you are probably aware of this piece of advice. However, did you know that there are lots of other free resources out there.
The best blogs out there, apart from this one of course, are IELTS Simon and IELTS Liz.
They both have Facebook groups, so you will be updated when they make a new post. Having IELTS advice delivered straight to your Facebook feed is not only convenient, but will force you to stop looking at pictures of your school friend's new baby or your cousin's update about her dog and study instead. 🙂
8. Listen to Podcasts
Podcasts are on of the best ways you can learn English when you're on the go. There are lots of apps like Stitcher that allow you to listen to them on your phone at any time.
Here's my guide to finding podcasts that will help you with your IELTS.
9. Listen to Ted Talks 
Ted Talks are not only interesting and educational, but you can also choose ones that are about common IELTS topics like education, health, technology and the environment. This will help you think of ideas and also expand your vocabulary.
Here's a list of my favourite talks.
10. Use English at Home
Most of the people I teach have at least one member of their family, or house mates, who are also learning English at the same time.
Why not chat for 30 minutes per day? Small amounts of regular practice are much more effective than cramming before your exam. It doesn't have to be about boring IELTS topics, just chat about what you normally would, but do it in English.
Bonus
You'll find a full list of practice study materials here on our resource guide and here on our practice guide.