One of the most challenging parts of IELTS Reading is completing it within the time that you are allocated. With just one hour to complete 40 questions, it is imperative that you realise that the exam tests both your reading skills and your ability to read under timed conditions. This blog post will detail an effective five-step solution that will allow you to manage your time wisely during the test, increasing your chances of passing it the first time.
1. Familiarise yourself with the questions
The most basic but necessary method of improving your timing is by familiarising yourself with the IELTS Reading exam format. This means that you must learn which types of question could appear on the day of the exam and how you are expected to respond to them. Doing so will stop you from being taken by surprise, therefore allowing you to maintain focus and direct all of your attention on to how to answer the question, without worrying about what the questions are asking of you. Being in control of the situation and being aware of what is expected of you will allow you to work much more efficiently.
2. Have a strong strategy for each question
Once you are familiar with the exam questions, you will notice that each question tests a separate sub-skill of reading. Therefore, to answer each question effectively and efficiently, you must have a strategy for each question type. By 'strategy' I mean a step-by-step system that helps guide your ability to answer the questions – like a map which tells you exactly how to get from point A to point B. The key to learning these strategies is repetition.
Our VIP Students will tell you – simply learning a strategy is not enough. The best strategy in the world won't work after a single attempt – you will need to repeat it many times before you can truly improve your reading time management. Feel free to watch the video below to hear the strategies that Priyanka used to get a Band 9 in IELTS Reading:
Repeated practice of strategies will remove the thinking process from your answers so that your ability to source and relay information will come to you naturally. This will ultimately prevent you from getting lost and wasting precious exam time.
Remember to be careful of the strategies you choose to practice. By practising with a poor strategy, you damage your chance at passing IELTS Reading before you even take the exam. You can take a look at the strategies we recommend below:
3. Learn from your mistakes
It's inevitable: when you practice, you make mistakes. Fortunately, with IELTS Reading, the answers are either right or wrong. As such, every mistake you make should be treated like gold dust.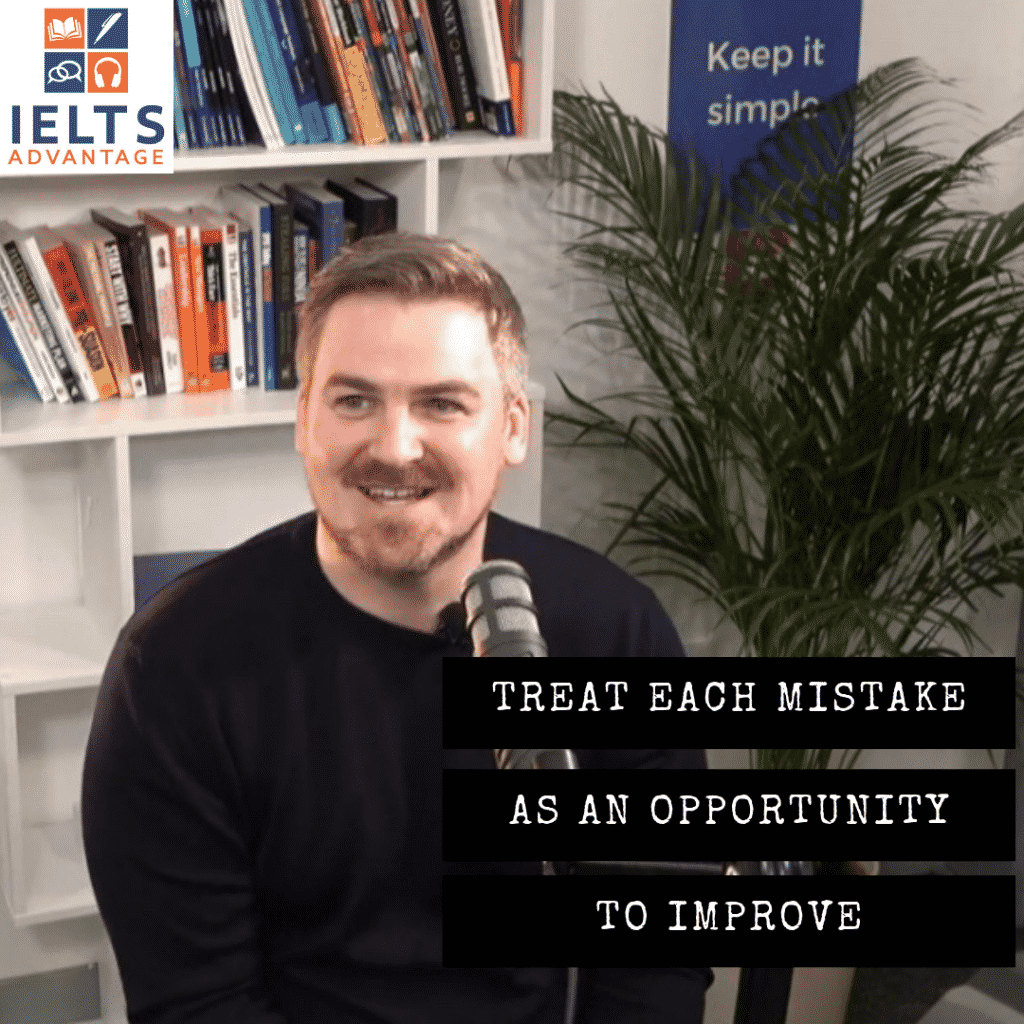 The reason for this is that every mistake is an opportunity to improve. Once you identify your mistakes, you can determine exactly how to improve. Do not waste these opportunities.
Once you complete a number of practice tests, you should take note of the patterns in your mistakes – whether they are specific questions that you struggle with, repeated spelling errors or difficulty with synonyms. Once you identify these patterns, you must attack your weakest area until it is no longer an area of weakness.
If you need to improve your IELTS Reading timing then you must repeat this process of identifying, attacking and improving areas of weakness. Doing so will give you the confidence to work smoothly and effectively on exam day, eliminating the sense of panic you get when you spy a question that you can't tackle.
4. Improve your vocabulary
Many of the questions in IELTS Reading focus on a synonym or paraphrase of the answer that is located in the text. For this reason, the exam tests your vocabulary as much as it tests your reading skills. Therefore, improving your vocabulary will allow you to locate the correct answers much more quickly on exam day. Admittedly, this is a difficult step to implement as it can't be learned in a week or even a month.
However, you can improve your vocabulary by following a simple three-step process:
i. Read English Every Day
This is essential if you want to get a high score in the IELTS exam and can be done on the way to work, on your lunch break or after your dinner. No matter how busy your schedule, you should always make time to read.
ii. Record New Vocabulary
When you read in English, you will encounter new words that you haven't come across before. Record these in a notebook, alongside any information you will need to remember them. This can be in the form of antonyms, synonyms, collocations, definition, pronunciation or example sentences.
iii. Use & Review
Make an active effort to use the words that you record. Then every few weeks you should review your vocabulary – recap what you do know and attack what you don't. Once you invest this time, your reading skills will improve massively, as will your time management.
5. Get the score you need before the test 
Every single day we advise IELTS pupils not to book the test until they're confident they will get the score they need. This is because you will never be able to outperform your practice scores on exam day. When you work hard and learn from your weaknesses until you no longer have any, your IELTS skills will progress far more effectively than if you had simply hoped for the best.
I hope that this article has shed some light on the amount of work required to improve your IELTS Reading timing. Now that you have reached the conclusion, you are left with two choices: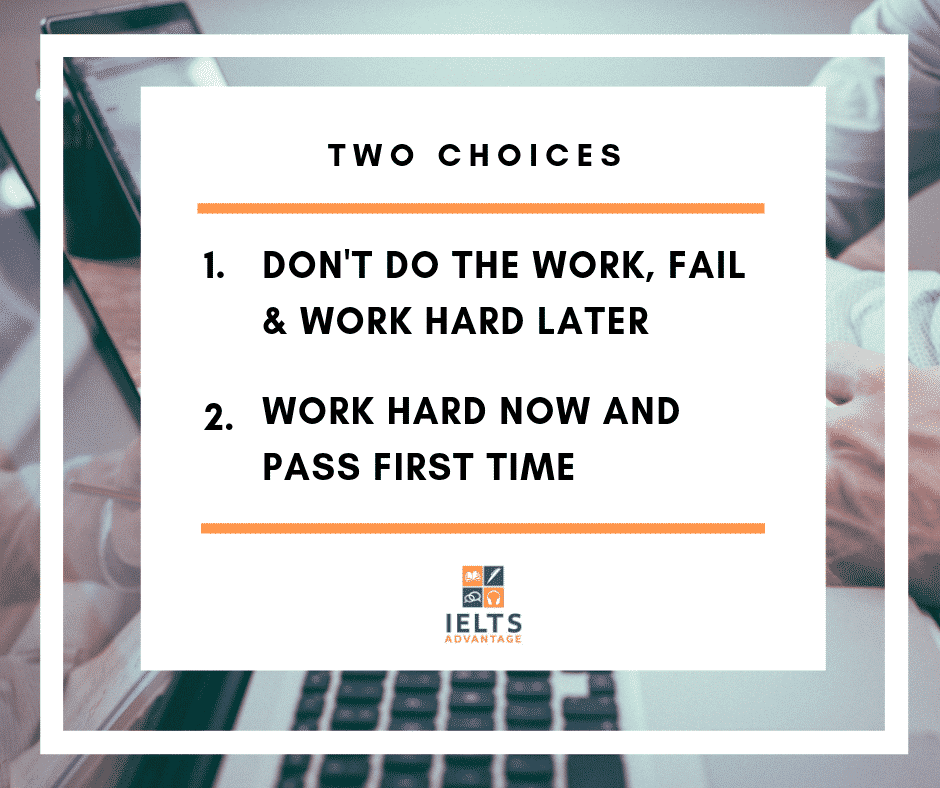 If you need our professional help in preparing for the exam then always feel free to send us an email at <chris@ieltsadvantage.com>. We don't have the capacity to tutor everyone, but we do respond to every IELTS question we receive. We really are happy to help, so why not let us?