IELTS Speaking topics:
There are no common topics for IELTS Speaking, so you cannot predict what you will be asked. Memorising answers is a waste of time.

Remember that IELTS is an English language test, not a knowledge test. You will be able to answer the questions, as they are designed to be easy to answer.

All possible topics are covered in official IELTS materials. By practising frequently, you will be able to speak with confidence on test day.
'IELTS speaking topics' is one of the most searched for IELTS terms on Google and one of the biggest concerns students have in my own classes. Many students are worried about being asked about a topic they are not familiar with and would like to do some background research before the test. Others think they can cheat the test, learn the common speaking topics and prepare memorized answers. One of these approaches is good and one of them can get you a band 0 in the speaking test.
In order to satisfy my students' curiosity I decided to research IELTS speaking topics over the last few years and establish if there are any patterns or if it is as random as I think.
I looked at all 9 of the Official Cambridge IELTS Examination Papers, the Official Cambridge Guide and spoke to 20 candidates who remembered which topics they were asked. All in all I analysed around 60 past paper and over 200 topics.
I will list them below according to which part of the paper they were on.
IELTS Speaking Topics
Speaking Topics- Part 1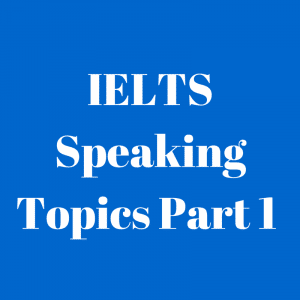 Games
Giving Gifts
Telephones
Bikes
Neighbours
Newspapers
Flowers
Television x 3
Keeping in Contact
Laughing
Cold Weather
Commuting
Dancing
Musical Instruments
Traffic
Friends x 2
Your Country x 2
Colours
Entertainment
Clothes x 2
Food
Free Time x 2
Your Favourite Place
Family x 4
Festivals
Visitors x 2
Daily Routine
School Days
Hometown x 5
Films x 2
Work x 5
Study x 3
Buildings
Sport
Shopping
Writing
Reading x 2
Your Home
Restaurants
Emails
Text Messages
Older People
Speaking Topics Part 2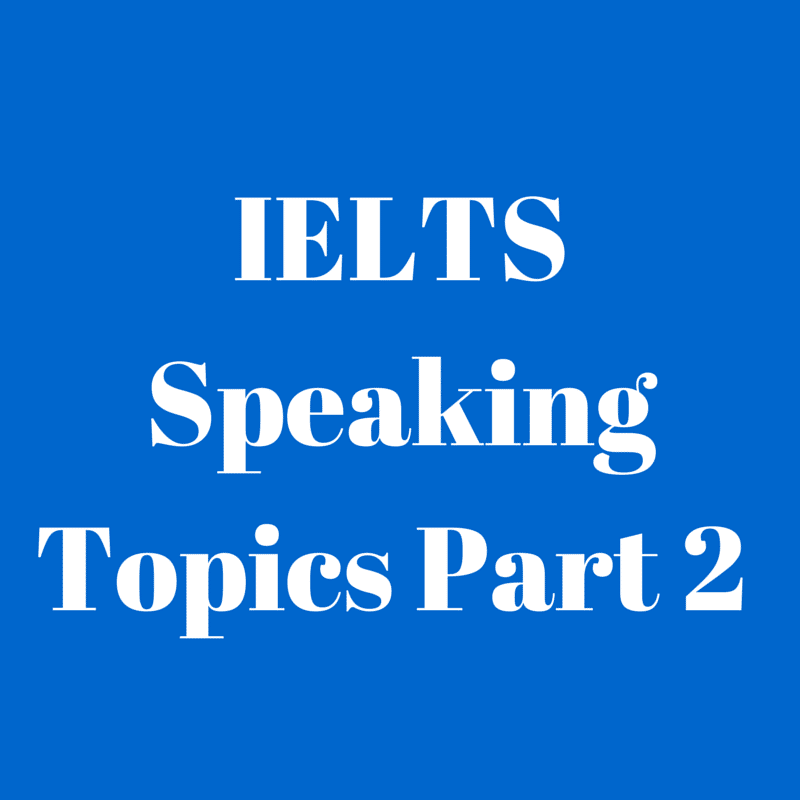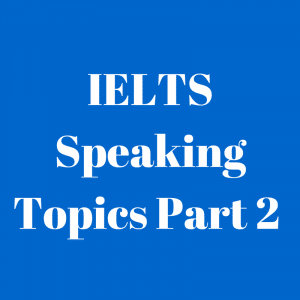 Markets
New Experiences
A Journey
Helping Other People
Surveys
Restaurants x 2
Meetings
Childhood Friends
Parties
Ideas at Work
Competitions
Electronic Devices
A Family Member
Keeping Fit and Healthy
Sports
Choices
A Celebrity
A Friend
Festivals
Historic Places
A Hobby
Bodies of Water
Websites
A Teacher
Films
A Memorable Event
Something You Own
An Interesting Story
A Special Event
A Popular Teacher
A TV Programme
A Time You Helped Someone
Photos
Cooking
School
Historical Buildings
A Song
Celebrity Culture
A Surprise
Schools Subject
Leadership
A Disagreement
A Short Trip
Something You Would Like To Buy
Speaking Topics Part 3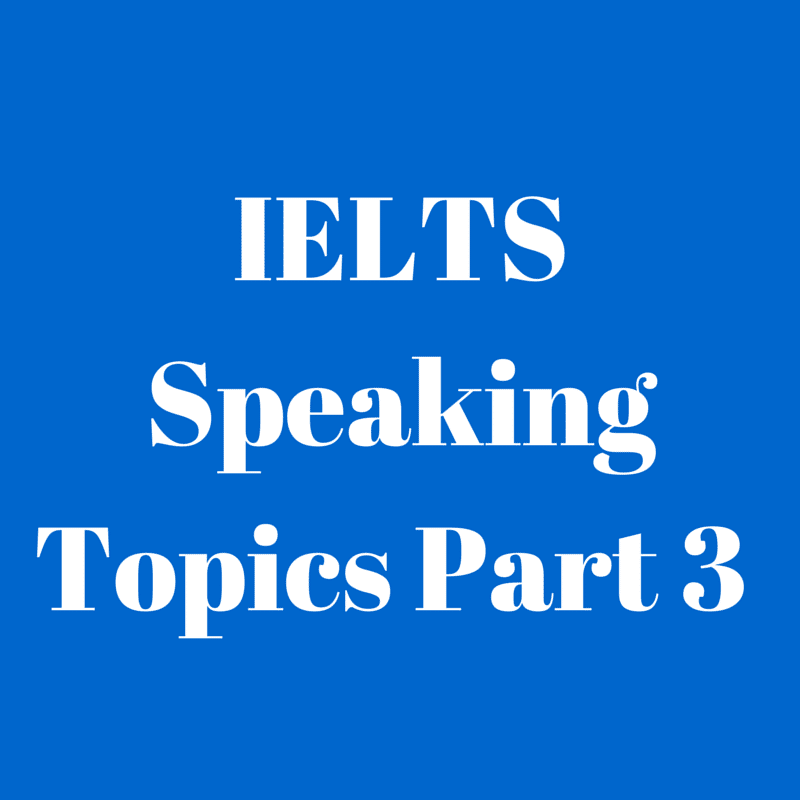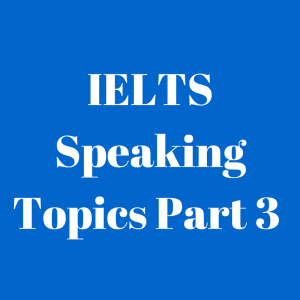 Learning New Things
Travel
Community Service
Questions
Producing Food
International Meetings
Influence of Friends
National Celebrations
Ideas and Education
Sporting Competitions
Technology at Home
Genetic Research
Health and Modern Lifestyles
Games and Competition
Choices in Everyday Life
Celebrities x 2
Relationship
Media
Teaching of History
Leisure Time
Water-Based Leisure Activities
The Internet x 2
Education x 2
Censorship
Marriage
Consumerism
Family Celebrations
Education
Healthy Food x 2
Advertising
Helping Other People
Being Polite
Parenting
History
Art Classes
Music x 2
Leadership
Travelling
Happiness
Shopping
Conclusions
I think the biggest conclusion we can make is that it is impossible to predict what topic you will get in the IELTS speaking test. There might be common topics for the writing test, but there are certainly no common topics for the speaking test. You should therefore never try to memorise answers and I think it would take you a very long time to try and do this anyway.
You should also notice that there are very few, if any, very difficult topics and I think everyone would have no problem with these questions. Remember that it is a test of your English skills, not a test of knowledge. IELTS is an international test and these topics are chosen so that anyone in the world can give a reasonable answer.
Finally, it was interesting to notice that nearly every topic on this list has come up in my General English class in the last last 6 months. All of these topics are covered in most text books in some way and if you have been learning English for a while, there should be no surprises in the speaking test.
Next Steps
Although you can't memorise answers you should be aware of the different question types that come up in the speaking test. For example, you will always be asked to give your opinion, talk about the past, future and present, explain a viewpoint and compare and contrast. Knowing the grammar and functional language used for these is essential if you want to do well. Please check out my article on 7 common part 3 question types for more help with this.
If you are worried about part 2 of the speaking test, I have a step-by-step strategy that has helped lots of students do well in this part of the exam.
I also have a sample of part 1 questions and answers that you might find useful.
I hope you found this helpful. If you have any comments or questions please let me know below.