This lesson plan is designed for IELTS students but could also be used as part of a general English course. I normally use this on the first day of a new course and the aim is to promote student autonomy, raise awareness of what is expected and motivate students.
It is based on a Ted talk called 8 Secrets of Success. All you need is the video, the picture and the 8 paragraphs below. It should take around 45 minutes.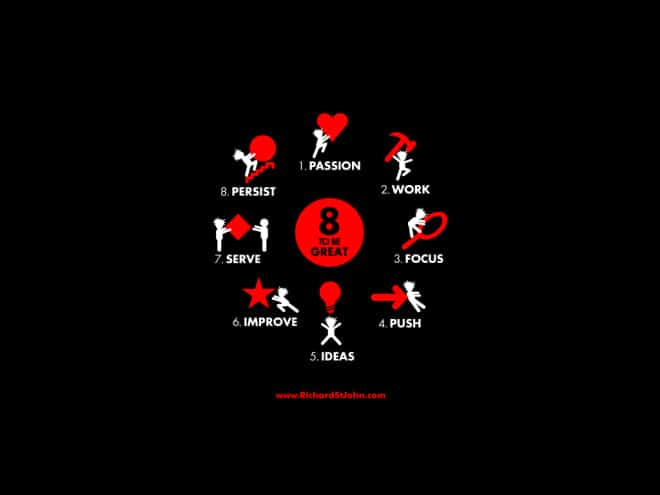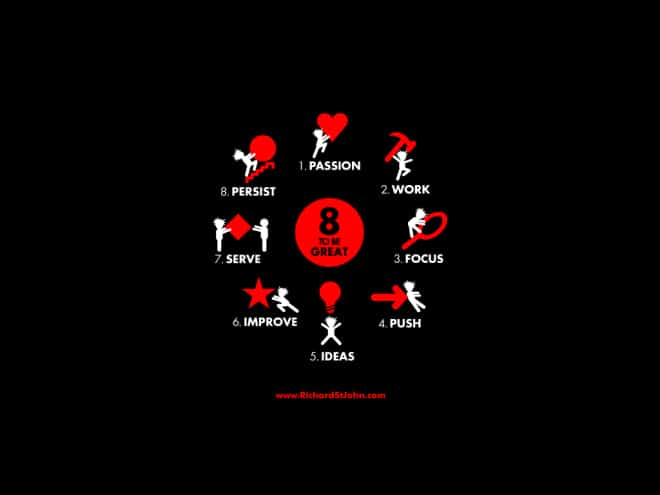 Lesson Plan
1. Write '8 Secrets of IELTS Success' on the board. Tell students that they are going to watch a short video and asked them to predict what the 8 things will be.
2. Show them the photo with the 8 icons. If you want to challenge them a bit more, cover the words and leave only the icons. Ask them what advice you think the video will give based on the icons.
3. Watch video.
4. Tell your students you lied to them and the video is not actually about IELTS. Ask them to discuss how each of the 8 secrets could be applied to IELTS.
5. Handout the paragraphs below (without the titles) and ask them to match them to each of the 8 secrets.
---
Passion 
The most successful IELTS candidates do lots of practice outside the classroom. A good tip is to find something you are really interested in and practice the four skills within that topic. If you have a love for what you are reading or listening to, you are more likely to stick at it and practice regularly.
Work 
There are no tricks to cheat the exam. Manage your time well and set aside some time every day to study and practice. You IELTS test result will be a fair reflection of how much effort you put in.
Focus 
When you do a practice test or get a piece of homework marked, try to establish your mistakes and weaknesses. Mistakes should be embraced as they are the single best way to improve. Concentrate on your weaknesses and they will soon become strengths.
Push 
At times you will suffer from a lack of motivation, everyone does. Tell as many of your friends and family as possible you are doing the IELTS test, and more importantly, tell them how much work you have to do. When you start to slip behind they will motivate you.
Ideas 
Many students worry that they don't have enough general knowledge to complete the test. IELTS is not a knowledge test, it is an English test. All of the questions are designed so that most people will have enough ideas to give a good answer. Also, don't worry about the examiner's opinion. They don't have to agree with you.
Improve 
Always be looking for ways to get better. Are there English speakers in your city? Have a chat with them. Do you like watching TV and movies? Watch as many English shows as you can. Do you enjoy reading? Find a blog or news site to practice everyday.
Serve 
Help your classmates as much as you can. This will help you practice your speaking and listening and also establish your strengths and weaknesses. If there is something a classmate needs help with, point it out and try to help. They will probably help you too.
Persist 
There will be times when you feel like IELTS is all too much. Don't worry and keep going. Talk to a classmate or teacher about your difficulties and they are sure to help you. Don't give up.
---
6. Ask students to reflect and personalise the advice by telling the other members of the group what they are going to do to get the IELTS score they deserve.
I hope you and your students enjoy the lesson. Thanks for reading.