READY TO IMPROVE YOUR IELTS SCORE?
---
The simple strategies on our Fundamentals Course have helped more people score a Band 7+ than any other IELTS school in the world… And now it's YOUR turn!
Join our FREE IELTS Fundamentals Course NOW:
| | | |
| --- | --- | --- |
| Recognised by | | |
The Most Successful IELTS Course in the World
Top 1% of IELTS teachers
Proven strategies
Honest, helpful feedback
Change your life with the IELTS SCORE you deserve.
NOT JUST MORE SUCCESS STORIES THAN ANY OTHER IELTS SCHOOL, 10X MORE!
Find out why from our success stories below.
Courses Designed to Help You Pass the IELTS Test
Choose from our VIP IELTS courses and get the IELTS SCORE you have always deserved.
Top 1% of IELTS teachers
Simple, easy to use system
Honest, helpful feedback
IELTS Preparation with IELTS Advantage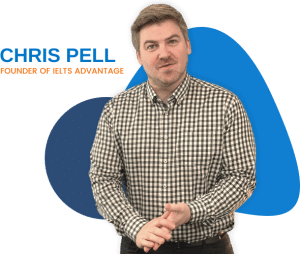 I started IELTS Advantage to give my students one thing—freedom.
There is a lot of confusing IELTS information out there, which causes a huge amount of stress for my students, and people like you. I dedicated my life to making the IELTS test as simple as possible, and giving students like you the truth about getting the scores they need.
Thanks to our instructors, we now have produced more success stories than any other IELTS school globally by keeping things simple and being 100% honest.
This has given my students the freedom to live and work wherever they like and given my team the freedom to do the same. Your success is our success!
We believe our free material is better than anyone else's paid courses. But if you want to really excel at the IELTS and improve your Band Score, our premium VIP course gives you the opportunity to work with the top 1% of IELTS teachers in the world!
Our main free pages link up with the primary IELTS skills tested, namely Writing Task 1, Writing Task 2, Speaking, Listening and Reading. We also know how crucial vocabulary is, so we have a main page for it too.
If you are just starting or confused about IELTS, our IELTS Preparation page is the perfect place to start.
I hope you enjoy using IELTS Advantage, and it gives you the freedom our past students now enjoy. Feel free to get in touch if you have any questions. We answer 100% of the emails we receive. Don't be shy; get in contact today – chris@ieltsadvantage.com
We look forward to helping you in the future.
Chris Pell, Founder of IELTS Advantage
FREE IELTS Vocabulary eBook!
Tell us where to send the vocabulary book and begin studying in minutes.